Urban Infill
Sitting on a cozy lot next to a busy street in the popular North Shore neighborhood, this home was built for empty-nesters who are artists and art collectors. Our clients wanted to express a modern aesthetic, but energy efficiency and easy maintenance were also big on their wish list. We were also tasked with constructing the house within very tight setbacks on a steeply sloping lot, all while preserving a large oak tree at the front of the property.
With design partner Workshop: Architecture, we created a private, light-filled space that serves to display the couple's extensive art collection. Careful attention to details such as an open-riser stair and emphasize the contemporary design. Advanced framing and carefully planned insulation helped us deliver an airtight home that minimizes energy use.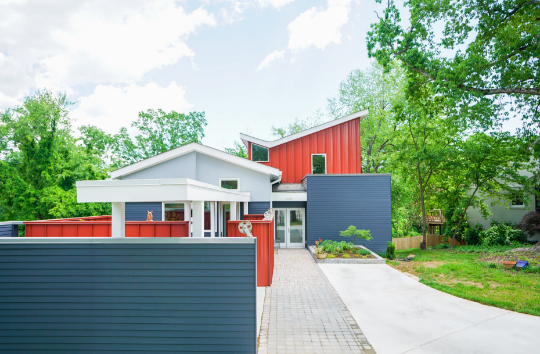 Project Highlights
Size: 2,400 square feet
Scope: New construction in established neighborhood
Location: North Shore
Architect: Workshop: Architecture
Skilled techniques: Advanced framing techniques. Emphasis on a tight building envelope. Increased home efficiency.
Project Request
Epic builds begin with a conversation. In our experience, it only takes a few simple questions to really get one going.