Tudor Revival
Challenges. When you talk about renos, you talk about challenges. Things like a leaky roof intersection, located exactly where your new second floor addition is supposed to go. Or finding a way to support the full weight of a cast iron soaker tub in a converted attic space without affecting ceiling heights below. Once the technical challenges of this second-story addition were met, the elegant selections and details made the space complete. Note the custom stained glass: crafted by Chattanooga's Soda Ash & Sand, a local stained glass artist and favorite New Blue partner.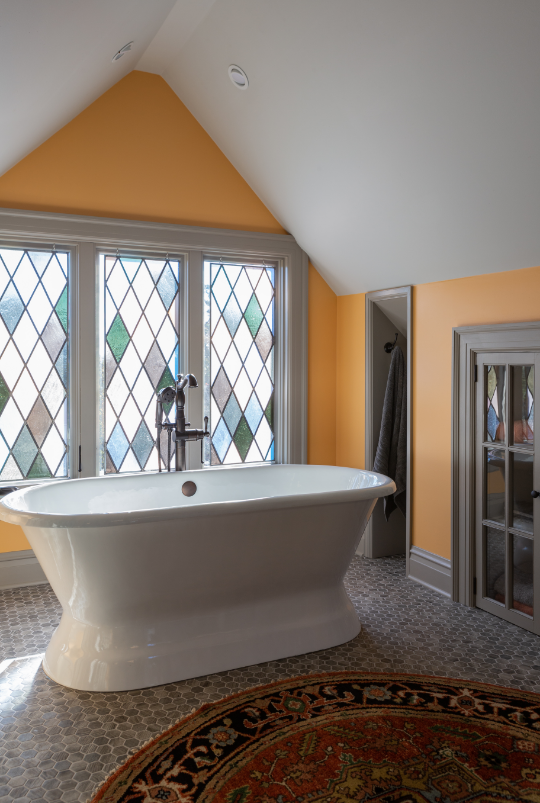 Project Highlights
Size: 500-600 square feet
Scope: 2nd-story master bath addition and related renovations
Location: Missionary Ridge
Architect: Surface Architecture
Special Details: custom concrete vanity and sink; Tudor Revival-inspired, custom stained glass; custom closet design, roomy tile shower, soaking tub
Project Request
Epic builds begin with a conversation. In our experience, it only takes a few simple questions to really get one going.